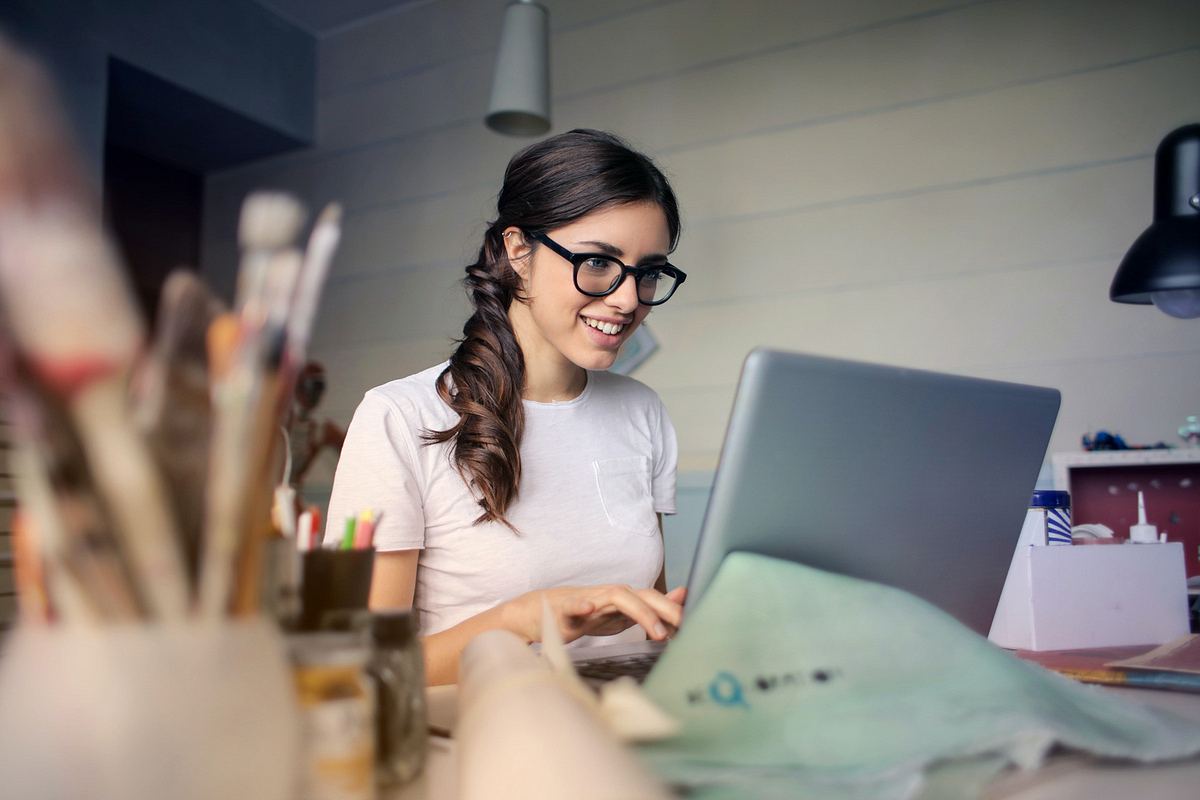 55% of EU internet users use more than one language online
The User Languages Preferences Online survey conducted by the Gallup Organisation found that 55% of EU internet users make use of more than one language online. With a majority such as this, if your business isn't geared towards website globalisation you could miss out on a sizeable number of potential customers.
An overview of the survey's findings
The survey interviewed users across the EU regarding their online language preferences:
54% reported using the internet several times a day;
35% of users use another language when sending messages, posting comments, and writing emails;
23 out of 27 EU member states reported that half of all internet users use a language other than their mother tongue to watch and read online content;
81% of respondents reported they occasionally use another language when browsing for information or watching or reading the news online;
62% communicate online with people in another language; and
57% use another language for searching and to purchase services and products online.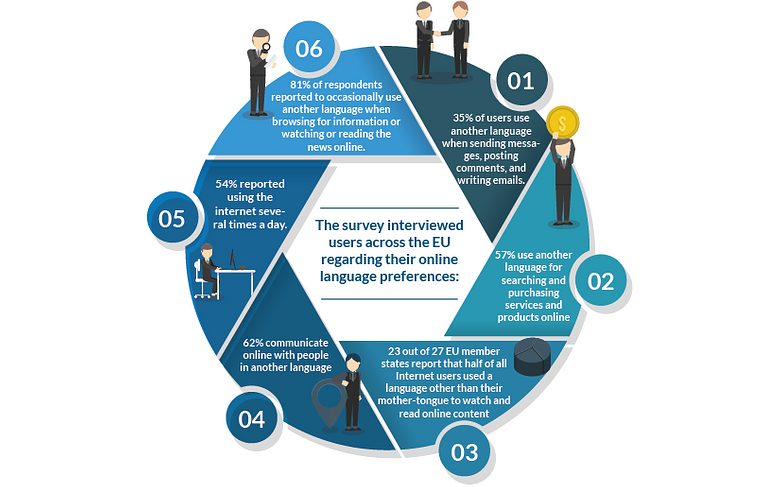 How often do people use the internet?
The survey reports that EU internet users tend to use at least one other language to watch or read content online, with just 44% stating they only use their native language. What's more, the survey noted that people who used the internet a great deal, called heavy users, would be more likely to accept an English version of a website if it weren't available in their own language. This, however, pertains only to heavy users.
Out of 27 EU member states, 23 states and half of internet users in the state reported using a language other than their own to access content on the web.
In the other four countries, internet users reported using their own respective languages to watch and read content online.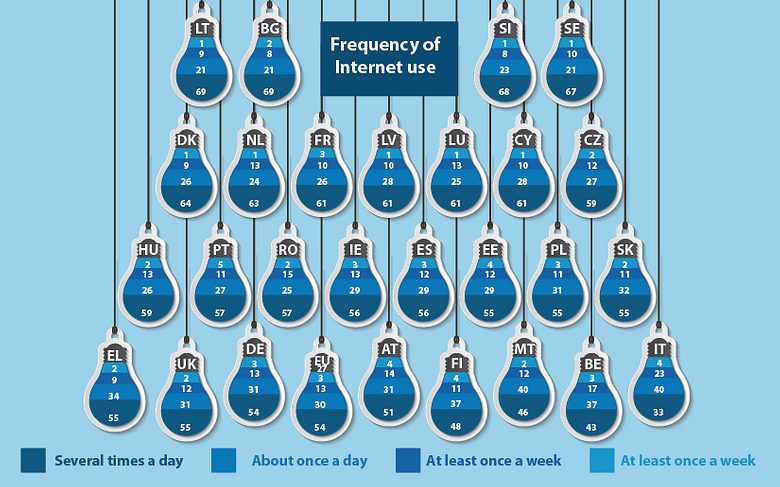 The availability of websites in other languages
Nine out of 10 internet users in the EU reported that when they had a choice of languages, they mostly visited sites in their own language, with 53% reporting that they would happily accept the English version of a site if it weren't available in their mother tongue, and nine out of 10 respondents agreed all websites produced in their native country should be made available in the country's official language.
Are you speaking your users language?
If you're intending to promote your products or services in a new country, take a close look at the infographics in this article and determine which countries are less likely to discover you if your website isn't localised to their native tongue. Even if they do find you, chances are they're not going to trust you as much as other companies that have localised in their language. When you enter a new market, you should consider user preferences. If some countries strongly prefer localised content, you need to make their languages a priority.
Subscribe for more
Stay up to date with the latest articles, news and translation insights
---