Consolidated translation workflows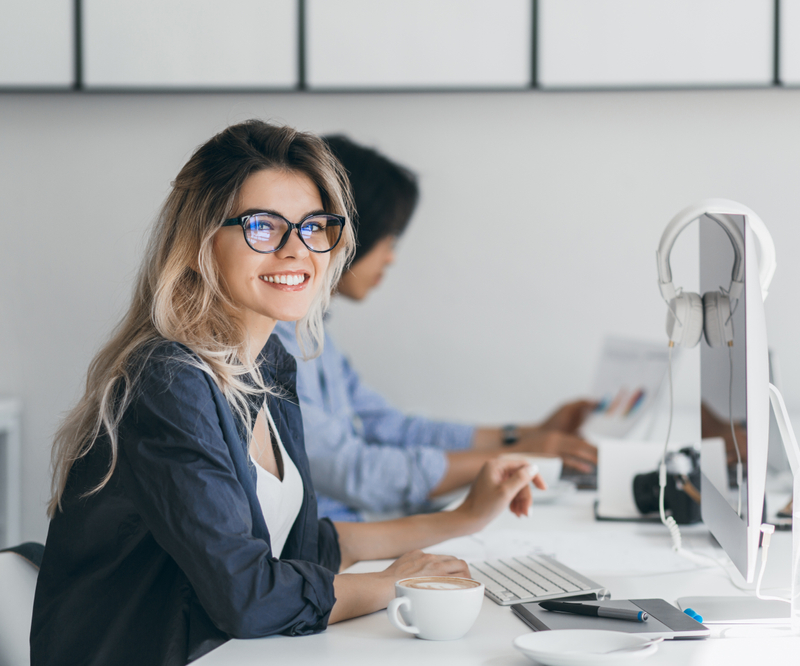 A personal customer space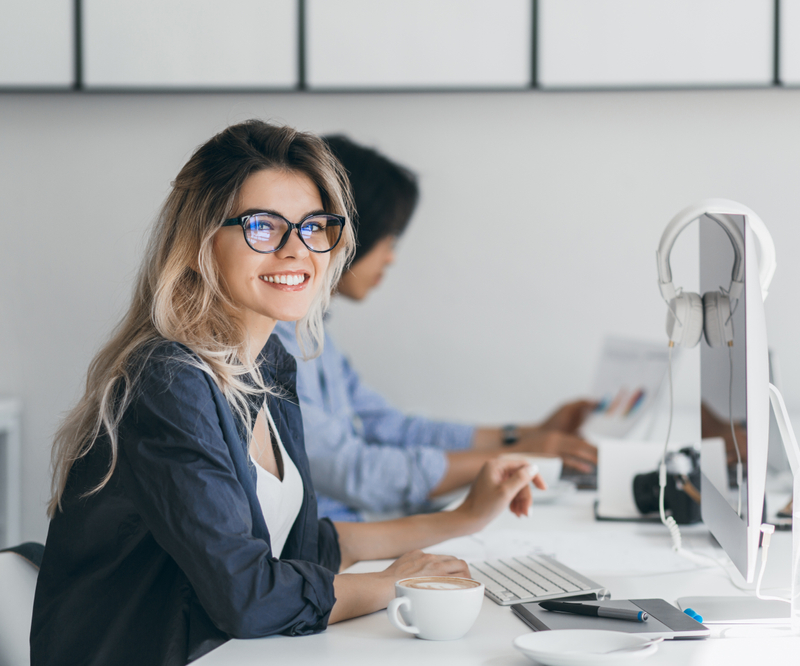 Traduno Customer Portal is a central component of Travod's Translation Management System to handle translation requests, receive and confirm estimates, communicate instructions, share feedback, approve and validate projects, and access invoices for delivered projects. This dedicated space is a perfect tool to streamline your enterprise translation process across departments, collaborators, and teams.
The single access point allows you to send files for translation securely, include reference documents and receive translated files, in the same location. This improves operational transparency and accountability and provides an automated way to keep everyone up to date regarding the project's progress.
Upload a file for translation
Set instructions and requirements
Receive cost estimate and deadline
Receive and approve translated files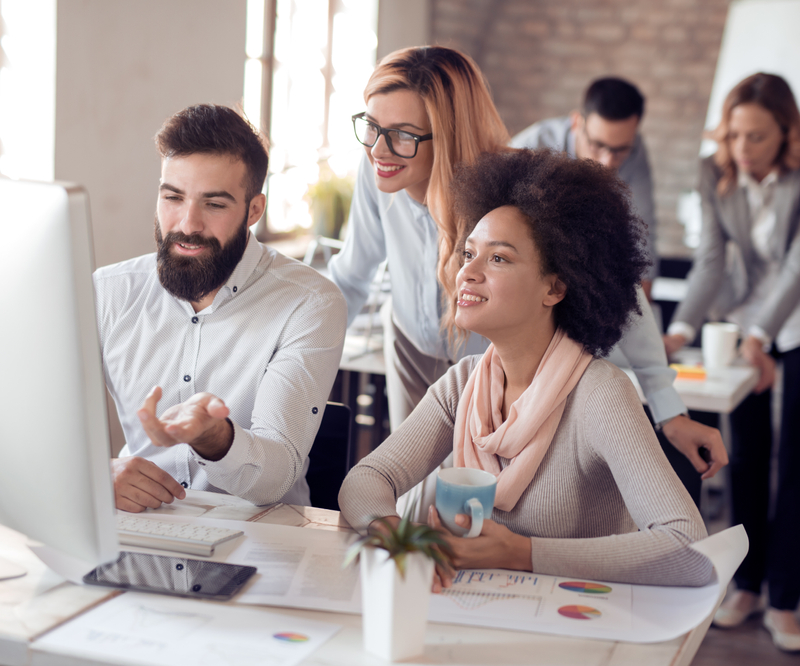 An integrated approach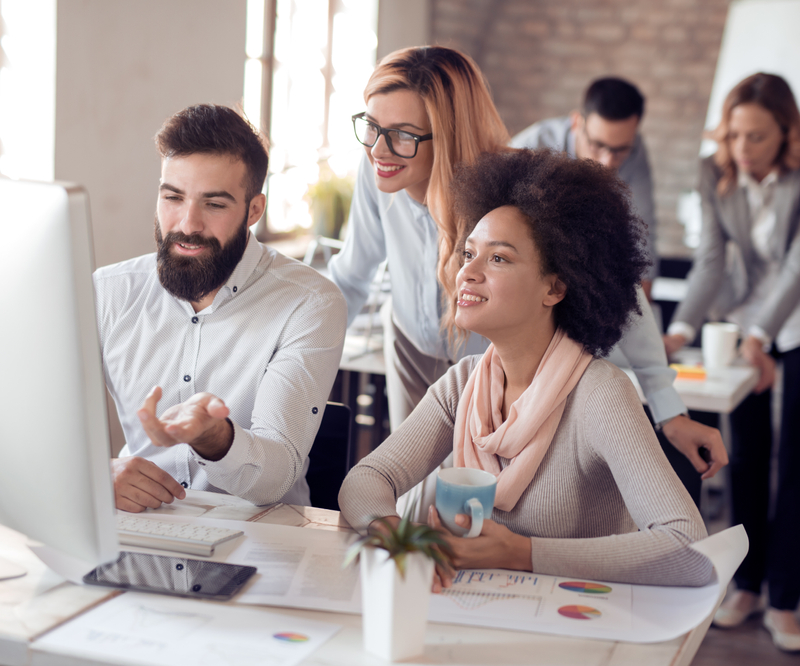 Thanks to our automated workflow, you will be able to submit your order for evaluation, word count and repetitions, and receive an estimated budget and deadlines, as well as instantly communicate on projects without losing track of progress.
The benefits of the automated workflow include:
Improved clarity and transparency of the translation process
Improved alignment of deliverables across projects
Centralised and instant communication
Faster turn-around to meet tight deadlines
Time and cost saving for repetitive tasks
A secure environment to protect sensitive data
---
I have found Travod's approach to be pragmatic in providing solutions that best fit my requirements, they deliver to agreed timelines and standards in all cases. The process from end-to-end is simple, streamlined, as is the platform used to deliver the service

Dave Rogers

Corporate Training Manager at Swissport
With daily multilingual requests, a structured approach to project tracking is a must. Our customer portal gives us all the info about quotes, deadlines and progress in one look. It's easy, intuitive and it improved our daily workload: the communication is now faster and we don't risk losing requests among tons of emails.

Ana Fernandez

Localisation Coordinator at Last Minute Group
I love the customer portal! It is very easy to use: receiving email notifications for incoming messages is great because I am able to click on it and it directs me to the project itself; uploading and downloading large files is very easy and has never given me any issue; it is easy to find current projects that we are working on; communication is consolidated in one thread. Overall the portal works great for us and we would recommend it to potential users.

Ivhannya Wong

Marketing Project Manager at Zumba Fitness
At your disposal is a trusted network of translators, linguists, reviewers and interpreters with relevant certified degrees and years of professional experience, from technology and manufacturing to marketing and healthcare. As subject-matter experts, they have qualifications, proven translation abilities, and previous experience in the field.
Solid quality assurance processes
ISO-certified processes ensure quality at every step, guaranteeing the implementation of high-quality standards for all our services. We consistently collect and process feedback from our clients, our quality assurance team and third party linguists to ensure the continuous quality improvement of all the services we provide.
We complement our scalable workflows with a range of back-up measures to ensure flawless deliverables during peak periods or non-scheduled, high-volume requests. All projects are delivered within agreed deadlines. Most of them are delivered before your deadline.
Proprietary in-house translation technology and tools support our flexibility in meeting localisation challenges every day. By combining the power of business management systems with our Traduno TMS, computer-assisted translation tools, system connectors and AI, we help organisations scale fast and speed up the launch of their products and services across the globe.
We build smooth integrated projects with localisation experts and qualified linguists by implementing proven project management techniques, scaling and adjusting the processes according to your requirements and needs. Skilled and with an agile approach, they work in dedicated teams to coordinate translated files, manage terminology, implement instructions, coordinate communication and feedback and deliver projects on time.
We connect with your organisational ecosystem, proprietary software, and digital asset management through custom-built APIs. With experience in tackling complex workflows and coding, we automate your translation project management flow and support you in your entire digital journey.
---