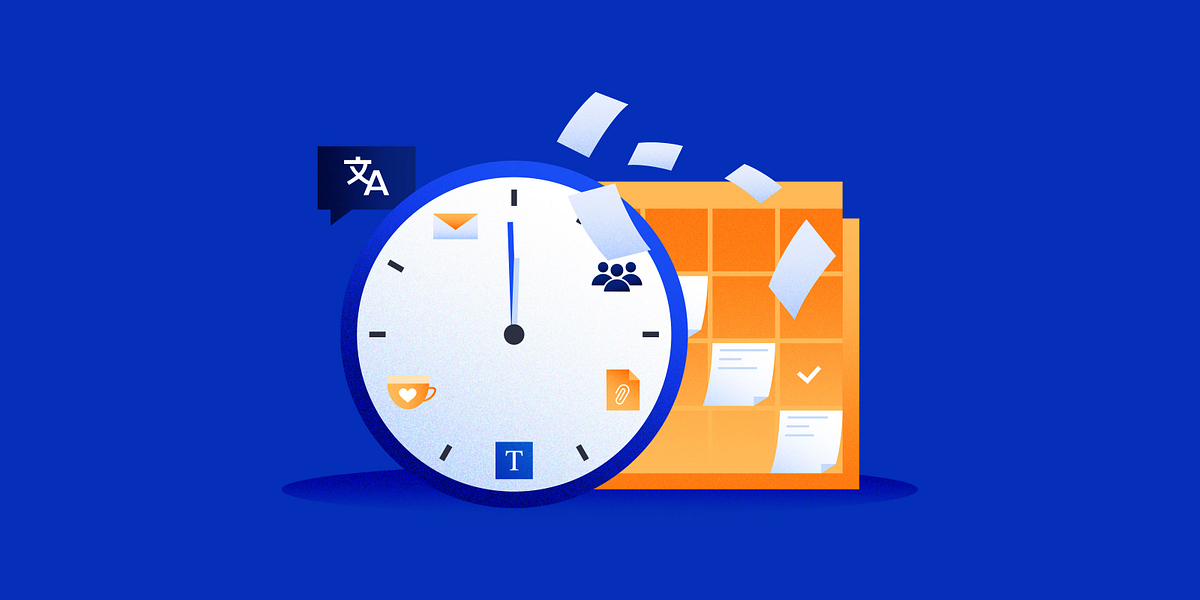 Inside Travod: The crucial role of a localisation project manager
Former linguist and life-long language lover Melina Jaimes explores the invaluable role of a project manager in delivering top quality translations at scale.

From linguistics to project management
A while ago I decided to leave my linguist years behind (10, to be exact) and redirect my decade of translation experience into localisation project management. Though it meant heading down a slightly different path, I was excited to put the expertise I'd built to good use.
I learned very early on just how integral a project manager is in producing exceptional translations. Far from simply telling people what to do, sipping near-lethal doses of coffee and overseeing tasks, the reality of the role is much more complex (though I admit the coffee thing is pretty true).

A multi-skilled role
As project managers at Travod, we are responsible for checking that the files we receive are correct, asking questions about the scope of a project and seeking out essential details that might be missing. We coordinate with the Desktop Publishing (DTP) team for reformatting and source the best linguists for every unique project. This can be especially challenging when faced with rarer language pairs or tight time constraints. We also handle change requests and post-project updates to ensure the client gets exactly what they want.
As the link between our clients and linguists, we are present from the moment the project is placed (sometimes even before that), up until the final sign-off. Managing relationships with clients, sales teams, localisation engineers, DTP specialists and linguists located all over the world, our job is to create a dynamic in which highly skilled people can perform at their best, together.

Staying organised
A typical day starts with a latte next to my laptop, checking my email, reading transfer notes left by colleagues on the day shift and taking care of projects due for delivery that evening. This might require overseeing an internal quality assurance (QA) round, cross-checking proofread content with translators, taking a final look at files and implementing feedback a client may have left.
After that I review other longer-term projects, reply to linguists in Asia and Europe before their shifts end and take on new projects that have been placed. With team members and linguists located across multiple continents, organisation by time zone is essential. Later into my shift I check on tasks with our South and North American linguists who clock off by the time we (the evening crew) finish our day.

Keeping everyone in the loop
Project Managers play a vital role in delivering great multilingual content on time, and my translation background and other hard skills definitely equip me to do the job. Nevertheless, it's even more important to recognise the important role played by softer, interpersonal skills, which are invaluable in a PM and often overlooked.

To be an efficient project manager it is vital to create — and maintain — relationships of trust with all the parties involved in complex translation work. This includes balancing the need to make people accountable with the need to avoid putting excessive pressure on or micromanaging them. It also involves generating the conditions needed so that strangers who never meet face to face can have chemistry and collaborate. There's a huge (but often invisible) element of team and community building in our day-to-day work.

Get in touch with Travod today to discuss your options or get a quote if you already have source documents in mind.

About Travod
Travod is a global provider of expert language services and agile technology solutions for businesses worldwide. Providing culturally localised content, Travod offers a full range of translation services in 100+ languages. Our international team of 130 in-house employees and over 5,000 specialist linguists work together to provide a bespoke service for more than 6,000 organisations and brands. Travod is fully ISO 9001 and ISO 17100 certified, demonstrating its ongoing commitment to the highest standards of quality in the translation industry. Travod is part of Mondia Technologies Group.

Subscribe for more
Stay up to date with the latest articles, news and translation insights
---