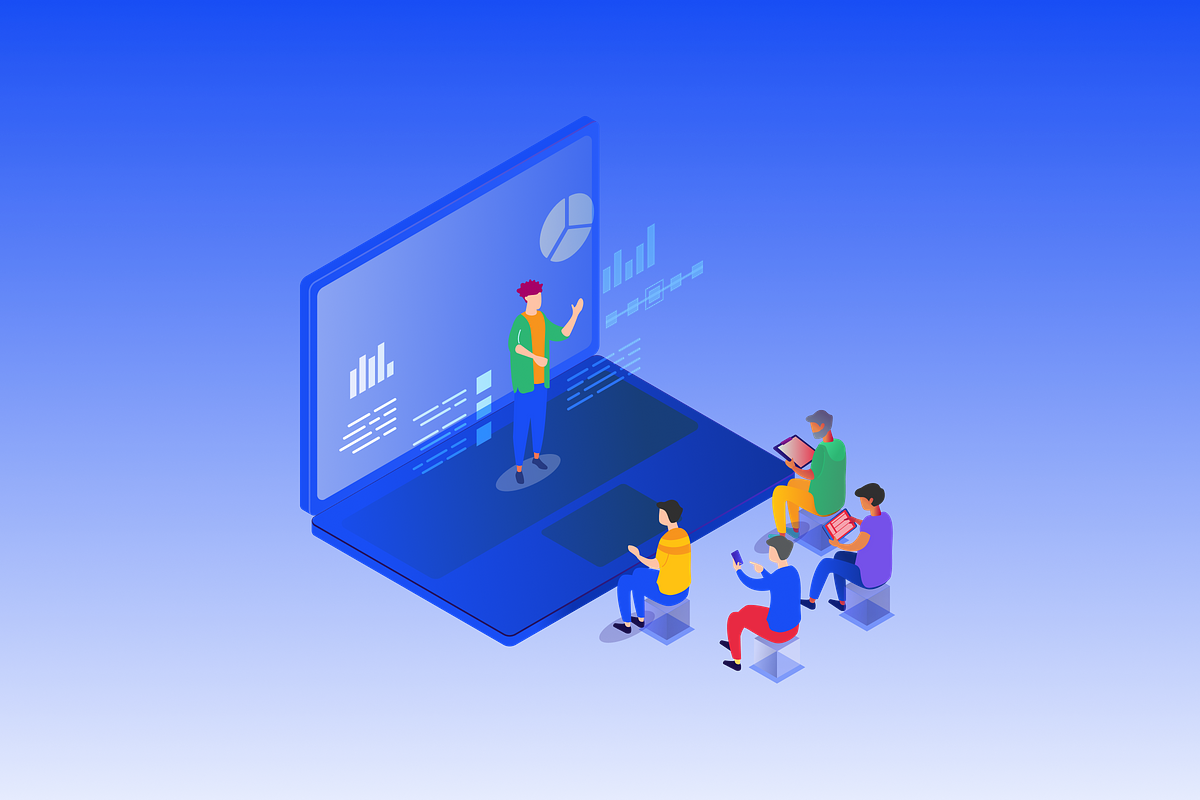 Overcoming common product training challenges in an international business
We've entered the experience economy and there's no turning back. Brand loyalty is now built primarily on the experiences a company delivers, illustrated by the fact that today, more than two-thirds of companies compete on the basis of Customer Experience (CX) - up from only 36% in 2010.
Ensuring a high-quality customer experience largely depends on the ability of customer-facing employees, such as sales managers, customer support agents, project managers, and external partners to accurately and concisely communicate the key benefits of a company's product offering.

In-depth product knowledge is therefore an essential skill that every customer-facing team member should have. But how do you easily and efficiently get your employees up-to-speed on your product range, and ensure that knowledge is retained and properly communicated, especially in an international setting?
International businesses face a range of product training challenges
Many international organisations often face one or more of the challenges below when it comes to the implementation of sustainable training programs:
Frequency of updates - When companies have frequent product releases or updates, it can be challenging to disseminate the relevant information in a timely manner and review and confirm uptake among employees.

Onboarding/handovers - Capturing the learned knowledge of employees leaving the business and ensuring new employees are brought up to speed as quickly and effectively as possible is a concern particularly for high-turnover industries.

Employee engagement - Where product training relies on distributing large volumes of text-only content it can be difficult for employees to digest and understand the material, which can lead to a drop-off in engagement and therefore lower levels of product knowledge.
Scheduling - With a globally distributed workforce, scheduling a convenient time for product training sessions to take place (even remotely) can pose a problem.
Language/culture - If product training is not fully translated and localised to employees' first language and their home culture, it will take longer to digest and can lead to fundamental misunderstandings of the content.
Reporting/analysis - When dealing with an international workforce, it can be challenging to analyse the success or failure of a training program, and draw comparisons between different divisions of the organisation.
Large organizations have traditionally created learning and development (L&D) departments responsible for ongoing employee training. They coordinate training costs, logistics, discover ways of tackling language and cultural barriers, and identify more efficient training delivery methods.
However, with the growing availability of web-based learning management systems, effective L&D provision is now within reach for organizations of all sizes.
Over the last decade, the use of learning management systems was already on the rise, and widespread adoption was only accelerated by the restrictions surrounding the global coronavirus pandemic during the first half of 2020.
Tackling the key problems using Learning Management Systems
Online training programs delivered via an LMS have a number of advantages over the traditional face-to-face model. They are accessible 24/7 from any device, offer bite-sized knowledge, allow progress tracking and personalisation of the learner journey, and substantially reduce training costs.
Standardized training is much easier with an LMS
Producing consistent learning outcomes is one of the main challenges facing training and development, particularly in corporate environments. These training challenges can be mitigated by developing a clear, unambiguous syllabus for every new product or service offering.
To deliver high-quality product training it's recommended to team up with the R&D, product development and marketing teams before the product launch. That way you'll have the chance to understand the product better and to structure your training program in a way that's easy for employees to grasp.
Using an LMS will aid the standardization of your company's learning materials. Here are a few components that can be standardized within an LMS for every training program your L&D team rolls out, to provide a consistent and engaging user experience.
Course announcements (format, tone, font, colours, visuals)
Course information (material overview, clearly stated learning outcomes)
Instructor information
Course modules (video & audio duration, modules' structure)
Discussions
Assessments format (multiple-choice questions, recorded simulations)
Grades (percentage, letter, pass/fail grading)
Our Tip: Docebo, TalentLMS, and Looop are examples of enterprise-grade LMSs that will help you standardize your product training programs, are highly rated for user experience, and have full multilingual support. You can find more information on these platforms and similar options by checking out this list of The 20 Best Learning Management Systems based on User Experience.
Diverse formats motivate and engage more employees
Text-based materials can be hard to understand for trainees and tedious to update for the L&D team. Multimedia content diversifies the learning process and improves engagement levels. Multilingual video soundtracks and subtitles help engage employees based in different countries or in cases when they can't watch the video with the sound on or have a hearing impairment.
A mobile-friendly LMS enables employees to access bite-size product knowledge online training whenever and wherever they need it, even if they happen to be on a sales call. It will give them a quick overview of the product information, such as product spec sheets that can be viewed from a mobile device in a user-friendly way.
To make the training program relatable use real-life examples. Reading about the product features and benefits is one thing, but actually discovering how they translate into real-world results is quite another. This is when storytelling becomes a powerful tool. You can create characters who try out the product and engage in a dialogue about the advantages it offers. Showcase examples of acceptable and unacceptable responses to objections or complaints.
Our Tip: Ensure the LMS you choose supports responsive design which will work with mobile devices, or better still, a cross-platform dedicated mobile app.
24/7 access and communication helps unify a dispersed team
With an LMS, you can create multilingual courses that can be accessed 24/7, allowing employees to access learning at the time most convenient to them, whether that's during their commute, within specified training sessions, or while they are on the job. Wherever they are in the world, they have control over their schedule.

A few tips for motivating and unifying a dispersed team:
Clarify your training goals clearly from the start. All team members should know exactly what is expected of them during training, and how their learning achievements will benefit them in their jobs. Consider implementing a "training agreement" outlining these expectations, and ask each learner to sign it as a commitment to the learning process.
Incorporate different content types, like multilingual video and audio, interactive games or quizzes to cater to different learning preferences and allow a personalised learning experience.
89% of LMS users acknowledged that they would be more engaged with a learning application if it had a points system. Use gamification elements to drive engagement, such as certificates or badges.
Use social tools to communicate with and unify your dispersed team. Video conferences, webinars, and webchats can foster trust and empathy between team members across the globe. Where time zones are an issue, online forums or messaging systems can facilitate asynchronous communication.
Localisation can overcome linguistic and cultural barriers
One of the most obvious challenges faced by global businesses is the language/cultural barrier between employees in different countries or regions. This can be mitigated with the right planning and preparation:
Localise training materials for employees working in other countries. Localisation is more than just language translation. The information must also be adjusted to make it relevant to the geographical region and context of your team members, capturing the regional specifics of the language, its grammar, spelling, idiosyncrasies, turns of phrase, and humour. Don't forget to localise the dates, measurements, phone numbers, and currencies so that the content looks native to your colleagues from other countries.
Similar to the language barrier, people from different parts of the globe may encounter a cultural barrier. For instance, a Western training presenter may seem too assertive, loud or direct for a team member from Japan or other Asian countries where requests are made more politely and indirectly. This can be mitigated by either recording separate videos with a local speaker who will deliver the material in a culturally appropriate manner or by dubbing the original video training in Japanese.
Before working on creating product training for your colleagues, take the time to learn about the different cultural norms of your team members, understand how they perceive assertiveness and communicate appropriately.
With multiple packages and courses to translate, keeping all your training content updated can become a full-time job in itself. Simply changing a single phrase across all materials can become a mammoth task. The best way to reduce this impact on your productivity is to partner with a localisation agency that can help you translate content at an expert level, streamline workflows and automate content updates.
Our Tip: Most LMS platforms utilize the SCORM or H5P file format for content packages, make sure you choose a product training localisation vendor that has the relevant experience and knows how to automate basic processes to keep update costs competitive.
Analytics and reporting help ensure your training model is sustainable
An LMS enables you to do a very powerful thing - measure the impact of your training. From course completions to exam performance, you can observe quantitative reports that show how the product knowledge is helping your employees improve their performance at work.
Training evaluation metrics may include qualitative data as well, such as learner feedback on whether the training met their needs, on the job observations, focus groups, peer and manager feedback.
This allows you to make data-driven decisions on improving and updating your training programs based on the real-life experiences of your users, which aspects they are engaging with well, which areas are posing a challenge to them, and so forth.
To ensure that your training has a lasting effect, you should also assess your employees' knowledge on a regular basis. Most LMS systems will allow you to set automatic assessments for employees after a specific period of time has elapsed, for example setting an assessment to measure online training directly after they complete the online module, then another in a few months' time to make sure they have retained the knowledge.
You may even wish to take it a step further by offering a product line or product group certification. Every year employees would have to take a refresher online training course in order to demonstrate continued knowledge and compliance and continue selling a specific category of products. This is particularly important in tightly regulated industries such as finance and law.
Our Tip: If your reports indicate a decline in product knowledge retention, offer product refresher training courses to remind team members of all the key benefits and specs.
Getting started with a multilingual product training program
Product training challenges in an international business environment may seem daunting, but with the right mix of technology, expertise and professional advice, setting up a sustainable multilingual online training programme is a straightforward process for most L&D teams.
At Travod we work closely with L&D teams to help them quickly and effectively translate, localise and format enterprise-grade e-learning and training materials in over 50 languages.
We engage expert linguists and educational experts to adapt corporate courses to a new language, while maintaining the highest levels of linguistic accuracy and cultural compatibility, preserving the company's corporate identity and voice across geographical boundaries.
We also help streamline and automate tiresome and time-consuming translation updates with a visible impact on productivity. If you're interested in learning more about our expertise and processes, contact us today.
Subscribe for more
Stay up to date with the latest articles, news and translation insights
---