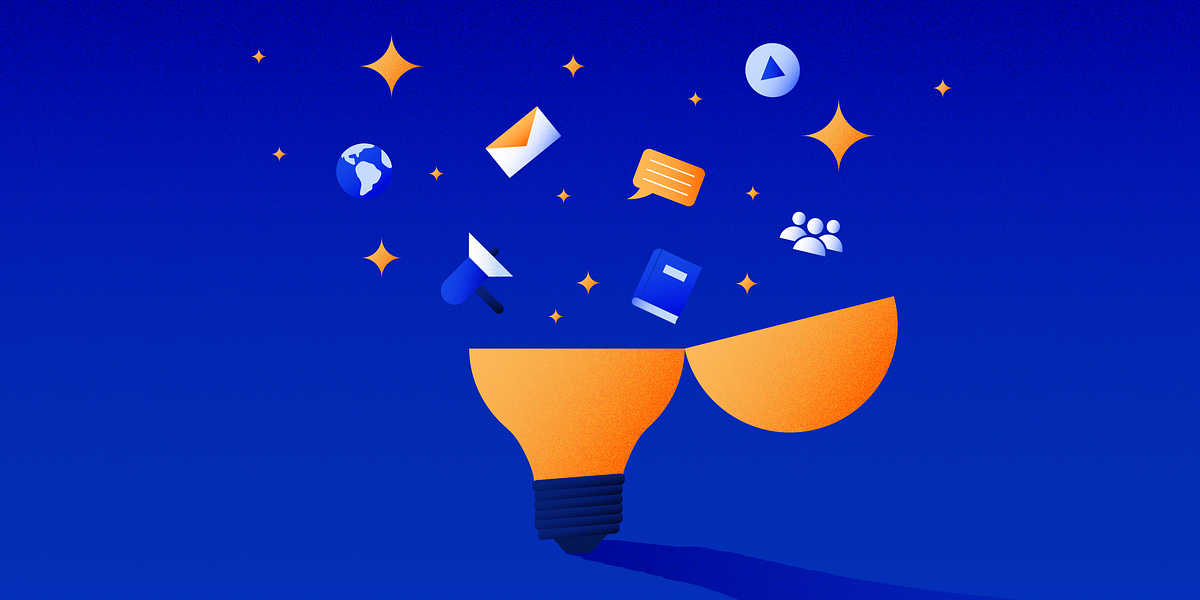 How to use transcreation in international business
So your marketing department has a bright new idea for its next campaign — but has it considered how to scale that campaign internationally, or how to ensure its messaging connects with culturally distinctive audiences?
Turning to an LSP is a crucial step, but it's important to be well-informed about the exact service you'll require. With its emphasis on cultural sensitivity, creativity and audience engagement, transcreation should be an indispensable part of your international marketing strategy (and budget). Let's take a closer look.
What is transcreation?
Coined as a fusion of "translation" and "creation", transcreation refers to the adaptation of creative content to ensure it resonates with consumers in a different language and culture. It's the service needed by any business seeking cross-market expansion.
While translation enables information to be shared between languages, transcreation is how brands best share messages. Think feelings and ideas, not just facts and information.
How does the transcreation process differ from translation?
The final product of a transcreation service is newly developed or adapted content that's been re-worked specifically for a target market, rather than a carbon copy of the original. Put practically, translation is ideal if you need birth certificate copies in different languages, but it will not suffice for the branding and marketing materials you need to take your hero product global.
Behind transcreation is a holistic process, requiring a range of skills from copywriting and cultural awareness to content ideation and market research — underpinned by linguistic expertise. The transcreation process can be broken into three key steps:
1. Understanding the messaging
Your transcreation partner must be clear on the intended outcomes of your marketing campaign. Share a specific vision of the desired impact for best results.
2. Understanding the target market
Transcreation considers how to tap into the mindset of your target consumer group. It finds alternative, more appropriate ways of representing associations and references as your campaign crosses cultures, and even goes beyond words to consider social norms, emotions and imagery. This is where cultural expertise and market insights come into play.
A great example of why businesses shouldn't skip this step is Procter & Gamble's launch of its Pampers baby brand in Japan. By underestimating cultural sensitivity in its branding strategy, Pampers did not recognise that the image of a stork delivering a baby had no cultural significance in Japan. In fact, using this concept on its packaging left consumers unnerved by the entrustment of a baby to a bird. Sales never took off and the brand had to start again.
Transcreation avoids such blunders by recrafting nuanced references that would otherwise be lost in a literal translation or culture-blind content strategy. In this instance, research during the transcreation process would have revealed that babies are delivered by floating peaches instead of birds in the equivalent folklore in Japan.
Let's take a look at transcreation done well. The most recognisable Haribo advertising tagline is arguably the catchy jingle: "Kids and grownups love it so, the happy world of Haribo". The Spanish transcreation prioritises tune matching, but with a different meaning: "Vive un sabor mágico, ven al mundo Haribo", the equivalent of "Experience a magical taste, come to the world of Haribo".
While the two phrases are not literal replicas, the message of Haribo's bright and fantastical world shines through and the recognisable melody remains intact across multiple target audiences.
3. Producing a message tailored to the market
According to CSA research from 2020, almost 80% of online consumers prefer to purchase products with information in their native language and 40% will not make purchases in other languages at all.
Unless you have the budget for dedicated resources and a local marketing team in each target region, transcreation is the best solution for delivering convincing and relevant messaging.
Locally tailored content puts your business in a better position to target specific demographics, increase engagement, convert prospects and drive greater ROI. Transcreation can also help your services to be found locally, as tailored keywords can align more closely with realistic search patterns.

Why does transcreation matter?

If your international sales are falling below your expectations or you're struggling to build positive momentum overseas, it might be time to assess the suitability and execution of your messaging.
All businesses with ambitions in foreign markets must evaluate their branding and marketing strategies in line with their target audiences. Understanding the varied skills that transcreation draws on and having a clear vision of the impact you want to achieve in your desired space is key. Transcreation can help your business present a carefully curated image and share meaningful messages at scale.
How can we help?
Travod can help you to create a lasting impact in strategic markets. If you want to learn more or you have a transcreation project you'd like to get started on, get in touch.


About Travod
Travod is a global provider of expert language services and agile technology solutions for businesses worldwide. Providing culturally localised content, Travod offers a full range of translation services in 100+ languages. Our international team of 130 in-house employees and over 5,000 specialist linguists work together to provide a bespoke service for more than 6,000 organisations and brands. Travod is fully ISO 9001 and ISO 17100 certified, demonstrating its ongoing commitment to the highest standards of quality in the translation industry. Travod is part of Mondia Technologies Group.
Subscribe for more
Stay up to date with the latest articles, news and translation insights
---