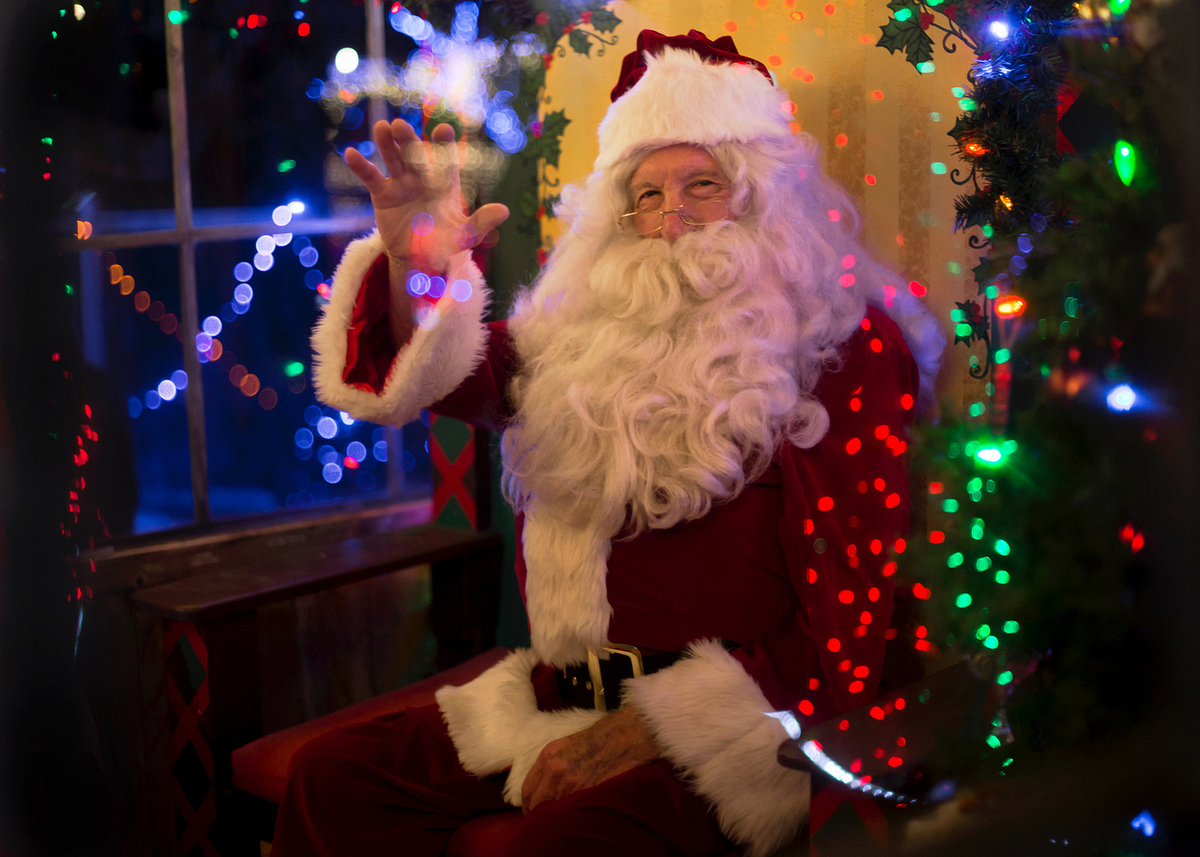 Is Santa Claus multilingual?
It's December, and sleigh bells are ringing, mince pies are being baked, and children around the world are writing their wish list to Santa Claus. In Norway, more than 30,000 letters are said to be posted and received every year. But, consider this – if 30,000 letters are written in more than 3,000 languages, can Santa Claus answer them? If the gift-giving, cuddly Santa multilingual? Most importantly, which languages does he speak, anyway?
If Santa is Multilingual, We Need to Know Where He Lives
To figure out what languages Santa speaks, we need to look at his life. If we understand where he was born and where he lives, we may be able to figure out whether or not he is multilingual.
Many believe that the most generous man on the planet lives at the North Pole, others say he lives in Lapland, and yet there really isn't a straightforward answer.
Lapland is certainly the largest part of Norway, Sweden, Russia, and Finland boasts no less than five languages. So, if Santa lives there, he certainly is multilingual, and he'd be able to get through a good mountain of letters written in various Nordic languages.
But, what about other languages?
Multilingual Santa – Could He Speak Every Language of the World?
Even if Santa Claus is multilingual, we very much doubt he could speak every single language in existence. Or, could he? Would he have the time to answer thousands of letters each year?
We'd like to think Santa has a team of multilingual elves who are hard at work writing and posting replies to children all over the world. (This is where we'll let you in on a little secret – thousands upon thousands of postal service workers around the world are really the ones hard at work replying, on behalf on Santa, to all the boys and girls, in their native languages).
If Santa's Multilingual, We Should Understand His Origins
Let's look at two examples. "Santa Claus," the name actually comes from the Dutch "Sinterklaas" which is derived from "Saint Nikolaos." St. Nicholas is a Christian saint known for his charity work and for secretly leaving gifts for people.
And then there's "Father Christmas," which is an English tradition. Father Christmas became known as a symbol of joy and cheer during the Victorian era, and his image, some believe, is based on England's Henry VIII.
We'd Say Santa Claus is Multilingual!
Even though Santa, Father Christmas, or whatever you prefer to call him may not be able to speak every language in existence today, there is no doubt he has a minion of workers to help him out. He's probably proficient in several languages – after all, he is a very, very well-travelled figure!
But, if you're not Santa Claus and you need a team of multilingual elves to do your translation work this holiday season so that your clients, customers, and staff know how grateful you are to them for the year that was, just reach out to us at Travod and let our team of dedicated translators give you a hand.
Happy holidays from the team at Travod, and thank you for your support in 2019!
Subscribe for more
Stay up to date with the latest articles, news and translation insights
---