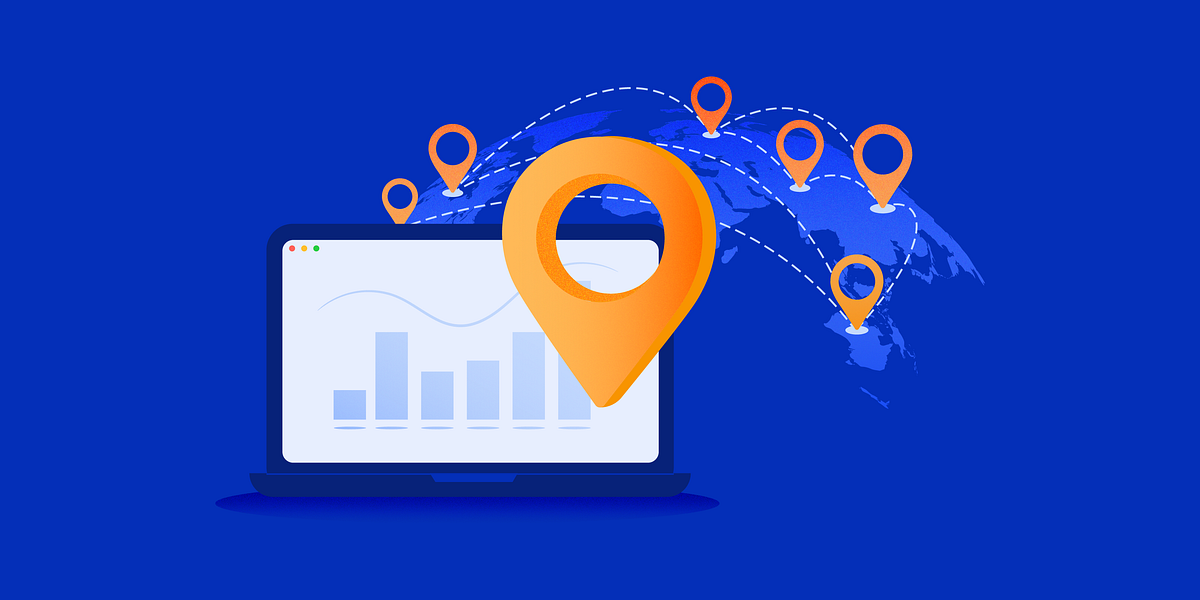 5 reasons why businesses should localise their websites
Over 200,000 websites are created each day and can be accessed by anyone on the globe, indicating that globalisation isn't showing any signs of slowing down. Global retail is growing its online presence, with an estimated 22% of international sales due to happen on e-commerce platforms by 2023. Just to give context to this growth, 18% of global retail sales happened online in 2020.
At the same time, 88% of consumers classify detailed product content as being extremely important to their purchasing decisions, which is a strong indicator of the relevance of content localisation to e-commerce. The same applies to corporate websites that cater to a multilingual audience. People, whether they're the decision-makers or not, will have a higher degree of engagement and will ultimately buy products and services coming from a localised website.
This article goes into more depth, showing the benefits of localising websites and how businesses can increase their brand awareness and profit.

1. Reaching a wider online audience
Your website is publicly available for the globe's entire population to see and browse, yet not everyone will have an interest in doing this. The first hurdle might be the language barrier. The famous "Can't read, won't buy" is valid now as never before. If people can't understand what's it about, there will be zero interest in your website and content. Alternatively, if you translate your website into just 10 languages, you can reach 80% of the global online population. Even choosing just a couple of those languages will make your website understandable and engaging to at least twice the number of people who can read it at present.

2. Improved brand awareness and user experience
65% of online users prefer content in their own language, even if the quality is low, while 66% of online users will use machine translation tools (CSA Research). Popular tools such as Google Translate or Yandex get better every day, and if you use them for a handful of European languages to give the overall meaning, they will do the job. Yet there are no style adaptations or cultural nuances, and there are frequent mistranslations and illogical sentence structures. And instant website translation via add-on widgets such as Chrome's Google Translate breaks the design for an automatically translated text that is character-restricted. This is the reality for many online users.
Professionally translating content into another language, instead, will not only address your brand's style, terminology and local idioms but also adapt your content to web components and keep your design intact. It has all the potential to truly reflect your brand's character in a new language that reflects the same original feel of your visual style and written communication. And lastly, it has a positive impact on your user engagement and key website metrics, such as length of web sessions, time on page and bounce rate.

3. Gaining competitive advantage
The main goal of website localisation is to provide global users with an online experience that is indistinguishable from or very similar to the one in their native language. Think of it this way - if you take website translation seriously and adapt your website content to a new language and culture, you level the game with local companies and brands who have more affinity and rapport with the local audience than you do at present. Brands who enter new geographical markets with as little as correctly translated communication and online content gain more trust and attention, and that is a big advantage.

4. Increase in sales and market share
According to extensive CSA studies, 40% of users will not buy in any other language than their own. This is significant since it is trust, whether acknowledged or not, that forms the basis for buying intent. Whether it's buying goods online or services via several face-to-face interactions, you have little chance of fostering that intent, quite apart from making the sale, if the content and the associated customer support is not in the person's native language, or is in a language they can't understand.
By professionally localising your website, you provide your global audience with a comfortable environment for communication, easy online interaction with familiar processes, and a feeling of trust that goods and services are just as they are presented and described. If language is a barrier for purchases, remove that barrier and make room for more global sales and a share of the local market.

5. Bigger impact on customers' Net Promoter Score (NPS) and other website metrics
Personal recommendations rock – and so do online reviews. They enrich online business profiles, photos, user submissions and website engagement. Whether or not you believe in the representativeness of the NPS versus your real brand perception, you might recall that if a customer likes you and your business, 5 people might know about it, but if they didn't, 8 people will know about it. A bad experience always wins the PR battle, so put yourself in the shoes of the 66% who use online machine translation. A bad experience is guaranteed, which may or may not be redeemed by customer service.
So instead of leaving it to chance, it's best to take it into your own hands and start building a credible image of your global brand by translating your website. A website that communicates in your customers' language, removes uncertainty from foreign language interactions and paves the way for a better user experience.


Ready to start localising your website or want to find more about how we can help your business? Contact us and let's have a chat.
About Travod
Travod is a global provider of expert language services and agile technology solutions for businesses worldwide. Providing culturally localised content, Travod offers a full range of translation services in 100+ languages. Our international team of 130 in-house employees and over 5,000 specialist linguists work together to provide a bespoke service for more than 6,000 organisations and brands. Travod is fully ISO 9001 and ISO 17100 certified, demonstrating its ongoing commitment to the highest standards of quality in the translation industry. To find out more about Travod, please visit www.travod.com. Travod is part of Mondia Technologies Group.
Subscribe for more
Stay up to date with the latest articles, news and translation insights
---