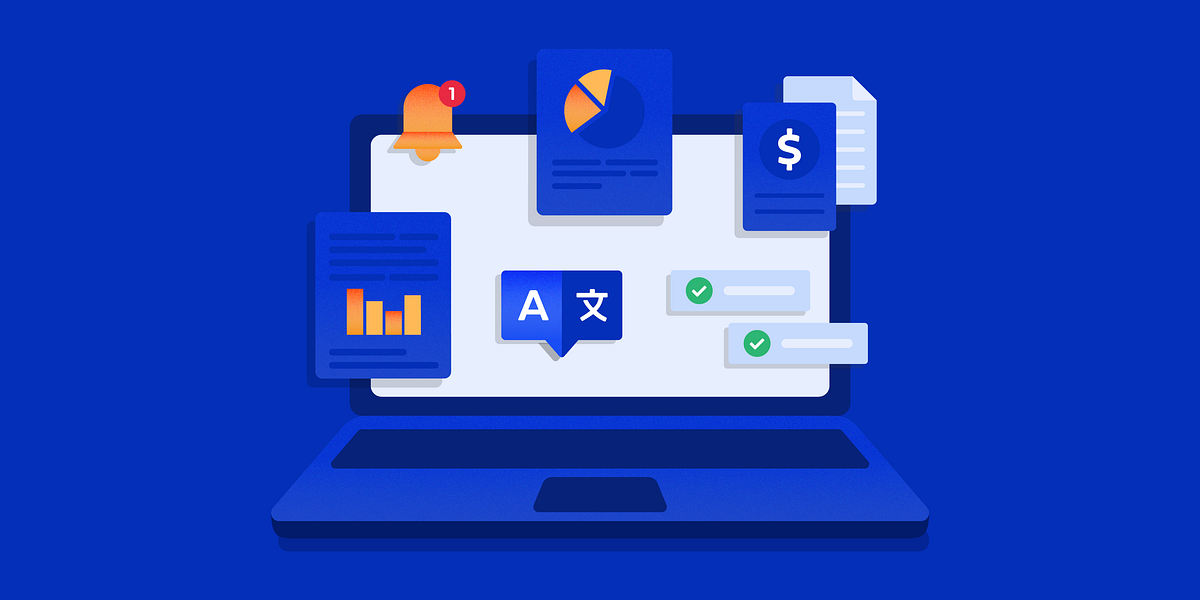 Top 5 benefits of using Travod Customer Portal
As a professional language service provider who manages translation projects and requests, we only know too well how an established translation process and the right tools can lay the foundation for your success. Challenges like project tracking, deadline management, update management, cost monitoring and project communication come into sharp focus as soon as you scale up. An overflowing inbox, overlooked deadlines, files scattered across attachments and broken links are the tipping points for you to know you need a working solution to properly manage all your translations to help you and your team stay productive.
To eliminate all the above-mentioned challenges, we developed Travod Customer Portal - an enterprise translation management solution. The portal is designed to efficiently organise all your translation requests, ensure uninterrupted communication and decrease service delivery time. It is a single access point that integrates all your enterprise translations across global departments, locations and teams.
We've prepared a list of the 5 most important benefits of having and using Travod Customer Portal.
1. Trackability
All translation projects and requests are unified in one place, with visible status, deadlines, deliverables, costs, and project communication. All source files, translated files, and reference files are found in dedicated threads and can be easily downloaded. The updates are tracked and accounted directly into the portal. This improves transparency and continuity to all translation processes and communication.
2. Communication & Collaboration
Whether your content production and localisation team are big or small, good collaboration is the key to success. For it to be smooth, the people responsible for the translation process always need to:
keep track of communication
make sure everyone involved is on track, can reply, clarify, and advise where necessary
While email and chat communication will flood your inbox with tons of irrelevant notifications and will have you distracted in no time, the customer portal keeps it all neat and tidy in one thread, helping you avoid communication bottlenecks. The best part is that you never miss what's important, as all communication can be cc-ed in your email in one dedicated thread. All you have to do is to customise your settings.
3. Translation Cost Control
In the Customer Portal, you can have an eagle-eyed view of the projects and monthly costs, with all your invoices stored there and visible for your finance manager, too. This way, the translation budget and all expenses remain under control.
4. Centralisation
If several departments are involved in the translation of materials (e.g. Marketing, Communications, Human Resources, Legal, and Administration Departments), each of them will benefit from the customer portal's unified project organization, supported by their preferred translation partner. This will also make the procurement department and vendor manager's work easy. With centralized billing across all departments, you can reduce enterprise management efforts and improve operations efficiency.

5. Confidentiality
When multiple departments and team members are involved in the translation process, it might trigger confidentiality issues – certain project types should stay private or within a restricted circle. The customer portal allows you to divide department members into teams, each of whom has specific corporate access rights. It helps you both comply with your privacy policy, and avoid unnecessary questions while still keeping everything under the same management process.
"With daily multilingual requests, a structured approach to project tracking is a must. Our customer portal gives us all the info about quotes, deadlines, and progress in one look. It's easy, intuitive, and has improved our daily workload; communication is now faster, and we don't risk losing requests among tons of emails," said Ana Fernandez, Localisation Coordinator at Last Minute Group.
At Travod, we constantly work to improve our customer experience. We adapt to your own internal workflows while ensuring you have all the options to make them more efficient and sustainable. All your translation-related files stay in one place, and your team is always up-to-date with projects and requests. The customer portal helps you to ensure translation process continuity and saves time to focus on other important priorities.
Are you still wondering about how Customer Portal can work for you and your team? Let's move forward and find out.
Subscribe for more
Stay up to date with the latest articles, news and translation insights
---