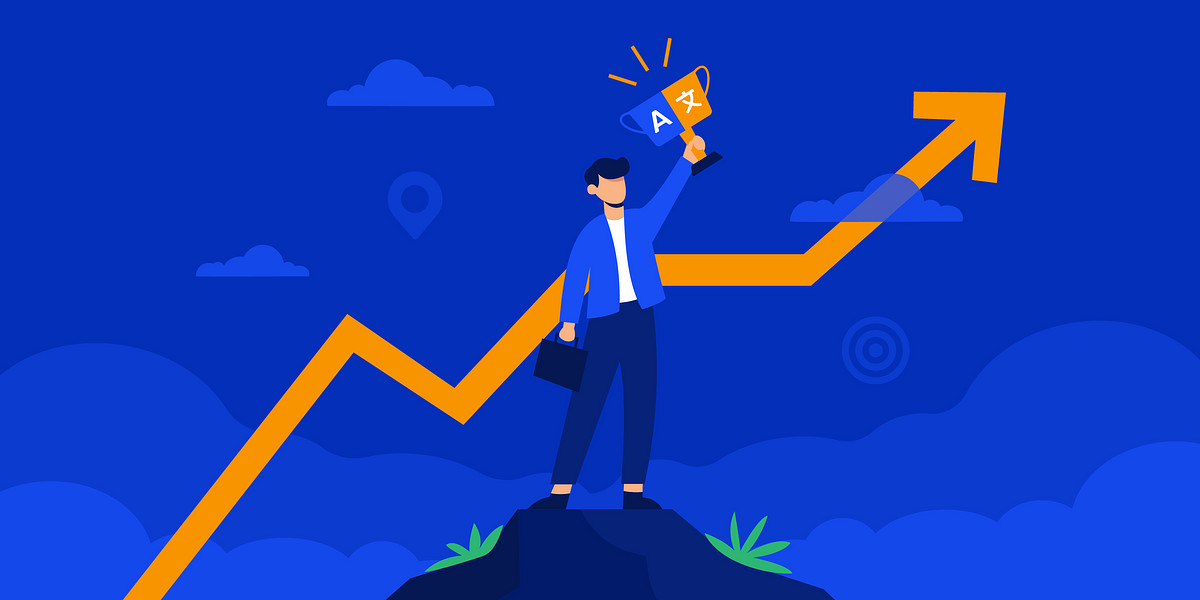 My business is already booming — Why do I need translation now?
Your business is seeing a surge in demand — sales are coming in from all angles, morale is high and you're on track to hit or even exceed your targets. Translation is the last thing on your mind right now. After all, your business has nothing to do with language services, right?
Wrong.
If you're fortunate enough to be experiencing (or heading for) growth, the need for translation is much closer than you think. From diversifying your talent to safeguarding against future slumps, let's take a look at the reasons why translation services should be on your radar now.
1. Establish a position in new markets ahead of competitors
Entering a market first, or establishing a new category in an existing industry can bring great opportunities. With careful strategising, segmentation and planning, you can identify gaps in current commercial regions and leverage translation services to help you make an impact in the space.
Localising your marketing collateral, product packaging, online messaging and buyer journeys can enable you to position yourselves as an attractive solution to a — very real — existing need. Even if local competition already exists, you can build authority from being the first international brand to serve and offer native customer experiences in this local market, and build this unique value proposition into your messaging.

2. Hedge the risk of economic downturns in your current markets
Economic climates are always subject to change. Such fluctuations can cause market shifts which can significantly affect your business in a particular region.
While economic changes can be hard to predict, expanding your business activity into international markets can help to diversify your product portfolio and mitigate risk in the long term.
Translation services can support at every stage of the operation, from recruiting and onboarding talent in strategic locations to localisation of digital content, contracts and packaging. Building a strong relationship with a trusted LSP can help you as you expand globally and offer you the advice and support you need to stay agile in times of sudden change.
3. Increase conversion rates with strategic translation
Think about a time when you received really exceptional customer service, or felt completely confident during the buyer journey. Where it comes to building and retaining consumer confidence, localisation of transactional pages, product descriptions and support channels goes a long way.
Research from CSA shows that more than 75% of consumers prefer to purchase products with information in their native language, so localisation of key touch points can enhance your conversion rate and even reduce your cost per acquisition by crafting the right message for the right people in the right place.
4. Diversify your talent
If you're looking to expand your operations in a new region or hire remotely, offering localised job descriptions and training materials can vastly expand your candidate pool and streamline onboarding processes.
Among other benefits, a distributed team can help you to cover more time zones as part of your customer support initiatives and appoint strategically positioned sales team members to drive impact in local markets and connect with important clients in their native language.

5. Increase brand visibility
Last but not least, translating your business' documentation and website can help increase your brand awareness. It can also enable you to get more press coverage in local newspapers, magazines, blogs and other publications.
As cultural norms and expectations can vary drastically from region to region or country to country, tailoring your tone of voice for outreach activities can be essential in building trust and avoiding mishaps and misunderstandings. Your LSP's linguists can offer knowledge of the target space to ensure your messaging attracts the kind of attention that will build and protect, rather than damage, your credibility as your visibility grows.



When your business is doing well, it can be hard to know which strategies you should prioritise in order to pave the way for continued success in the future. Whether you're getting ready to take on new markets or you want to optimise the way you connect with existing customers worldwide, translation of your website, product collaterals and customer support channels is an investment that can reap long-term rewards.

At Travod, we specialise in professional translation services to drastically shorten your time-to-market and help you grow your international brand. Contact us for a quick chat or request a quote if you have a translation project in mind.
About Travod
Travod is a global provider of expert language services and agile technology solutions for businesses worldwide. Providing culturally localised content, Travod offers a full range of translation services in 100+ languages. Our international team of 130 in-house employees and over 5,000 specialist linguists work together to provide a bespoke service for more than 6,000 organisations and brands. Travod is fully ISO 9001 and ISO 17100 certified, demonstrating its ongoing commitment to the highest standards of quality in the translation industry. To find out more about Travod, please visit www.travod.com. Travod is part of Mondia Technologies Group.

Subscribe for more
Stay up to date with the latest articles, news and translation insights
---